In this episode, Associate Pastor of Worship Arts, Suzanne Cain, provides a space for grounding and meditation. We take a break from our usual format to care for our souls in the midst of busy world. We hope this provides the rest and restoration you need.
---
---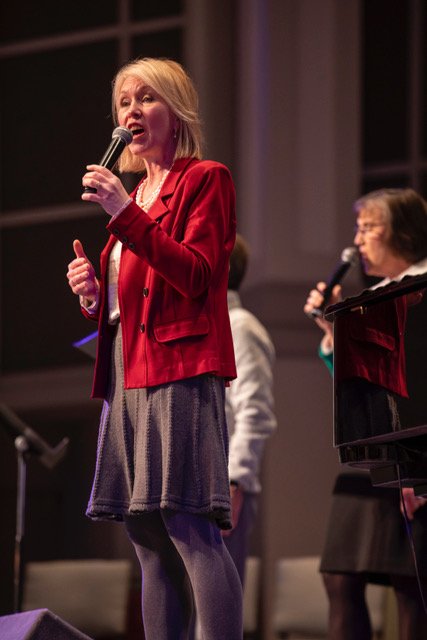 Suzanne was born and raised in Arkansas. She joined Second Baptist Church in 1991 after graduating from Ouachita Baptist University with a B.A. in music. She took the position of accompanist in 2000. Since then her role has grown from playing for worship and rehearsals to planning, coordinating, and directing all aspects of worship. Her passions also lie in the practice of spiritual disciplines and integrating them into small group studies, which she also enjoys leading. Suzanne completed a 2-year study of spiritual transformation through The Transforming Center in Wheaton, IL. She was ordained to the gospel ministry in January of 2020. She loves the diversity of 2BC as well as its desire for authenticity and transformation not only in worship but also in the callings of discipleship, mission, and community. Each of us have a gift to offer our Audience of One – whether or not it is a musical offering. Our heart's desire is to always put God at the center of our worship.
Suzanne teaches private piano lessons on occasion and volunteers time as a tutor through MLK Reads. She also enjoys hiking and cooking for her family. She and her husband Randy have three children, Mallory, Emma, and Harrison.
Podcast: Play in new window | Download