In this episode Pastor Preston Clegg speaks with Jennifer Verkamp-Ruthven, Sophia Said, & Chris Ellis about the recent resettlement of Afghan refugees in Central Arkansas. They'll be discussing hopes, challenges, and opportunities for these families and their sponsors. We hope this is an informative and inspirational episode.
---
---
Jennifer Verkamp-Ruthven is the Director of Catholic Immigration Services and Refugee Resettlement. She has worked on projects in Zambia, Chile, Haiti, the Dominican Republic, and Guatemala. At the Pontificia Universidad Catolica de Chile Law Clinic, in Santiago, Chile, she developed a program integrating social work into the law clinic and trained law students in working with trauma victims and to develop skills in cultural competency. She is a co-founder of Partners in Benedictine Education, which provides scholarships for orphan girls living in extreme poverty in Esquipulas, Guatemala. As the Director of Catholic Immigration Services since January, 2018, she frequently makes presentations to groups regarding the immigration process and issues. She has served as case manager for a number of Central American families reunited and living in Arkansas after being separated at the border by authorities and now Afghan refugees. She is a registered lobbyist for the Diocese of Little Rock, focusing on immigration issues. Jennifer has a Bachelor of Arts in Spanish and Psychology (University of Arkansas, Fort Smith, 2013) and a Master of Social Work, Macro, Global Practice Concentration With Immigrant and Refugee Certificate (Boston College, 2017).
Sophia Said is the Executive Director of the Interfaith Center of Arkansas which has the mission to reduce the fear and hatred among world religions by providing education and enhancing public dialogue among different faith communities. She designs and implements interfaith programs to create peace and harmony among different faith communities in Arkansas. Some of these programs include an interfaith summer camp for elementary school children, interfaith musical choir, interfaith youth core for high schoolers, supper clubs, fellowship dinners, and educational programming on world religions.
Prior to that, Sophia worked as a strategic adviser and gender based economic development consultant locally and internationally. Sophia has worked with Department of Human Services, Arkansas Economic Development Commission, STAND Foundation, Clinton School of Public Service, Winrock International, Arkansas Council for International Visitors, University of Arkansas, and Hendrix College.
Sophia has also spearheaded an effort to open a new mosque to meet the spiritual, social, and educational needs of a growing Muslim population in Little Rock. Sophia, serves as its founding Chairperson, probably the first woman in America to found and lead a full-service Islamic Center. Sophia spends a lot of her time providing leadership and creating programs for the advancement of the Muslim community in Central Arkansas.
Sophia has been building bridges of peace and harmony through promoting dialogue and designing interfaith initiatives in the state of Arkansas for the last several years. She is the recipient of the Humanitarian of the Year award by the Just Communities of Arkansas in 2016, the Peacemaker of the Year award by Arkansas Coalition of Peace and Justice, Community Leadership Award by FBI for the state of Arkansas in 2019 for her work on hate crimes against religious minorities, Religious and Social Awareness Steel Hendrix Award from Hendrix College in 2020, and several other awards from local and state-based organizations.
Born and raised in Pakistan, Sophia moved to United States for higher education. She graduated summa cum laude from University of Utah in 2007 with a degree in economics and was conferred to be the first Asian woman to address the annual commencement ceremonies as the valedictorian. She has a master's degree from Clinton School of Public Service. Sophia has two children. She divides her time between Arkansas and New Jersey where her family resides.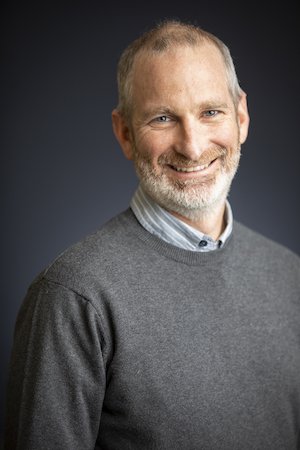 Chris Ellis is the Associate Pastor of Administration, Outreach, & Mission at Second Baptist-Downtown Little Rock. He moved to Little Rock to join the 2BC staff on July 1, 2006. His wife Elizabeth is a Family Nurse Practitioner and they have three sons: Silas, Micah, and Ian, who keep them extremely busy.
Chris is a beach bum from Florida who's landlocked in Arkansas, though he's fallen in love with Natural State. After receiving a B.S. in Biblical Studies at Palm Beach Atlantic College he went to Truett Seminary in Waco, Texas, where he received a Master of Divinity with an emphasis in Global Mission. Finally, he received a D.Min. from Portland Seminary in Global Leadership
Chris loves to be outdoors as much as possible. He loves to camp, hike, run, and almost anything else that gets him outside. He's an ideal REI and Ozark Outdoor poster child. Even more than the outdoor stuff, Chris loves to travel (as much as he can, as far away as he can). Two of his favorite places in the world are the Djemaa el Fna in Marrakech, Morocco and England's Lake District.
On a less exotic note, Chris loves to read. Some of his favorite authors include Brian Mclaren, J.R.R. Tolkien, Wendell Berry, N.T. Wright and Richard Rohr. He also loves good conversation about theology, mission, politics, and current events. He's passionate about seeing the Church become a missional community and impacting global issues such as peace, injustice, poverty, and oppression and seeing the gospel take shape and form in places where it has not.
---
Show Notes
Click here to learn more about Catholic Charities Resettlement Program and to give to their resettlement efforts.
Click here to learn more about the Madina Institute and to donate to their resettlement efforts.
Click here to learn more about the Interfaith Center and to donate to their resettlement efforts.
Click here to give to resettlement efforts of Second Baptist Church-Downtown Little Rock. To donate, create an account and choose "Refugees" in the dropdown box.
Podcast: Play in new window | Download