In this episode we talk with Arkansas Senator Joyce Elliott and Pulaski County Circuit and County Clerk, Terry Hollingsworth about voting rights in our country and state. We discuss the history of the right to vote, election integrity, and voting accessibility. We hope this is an informative podcast that inspires you to advocate for election justice.
---
---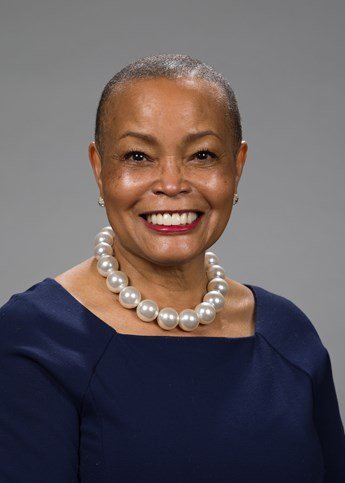 State Senator Joyce Elliott represents Senate District 31, comprising parts of Little Rock and Pulaski County. She was elected to the Senate in 2008, after having served three terms in the House of Representatives, from 2001 through 2006.
Senator Elliott was born in Willisville, where she graduated from high school. She earned an undergraduate degree in English and speech from Southern Arkansas University in Magnolia in 1973 and a graduate degree in English from Ouachita Baptist University in Arkadelphia in 1981.
For 30 years Elliott taught high school juniors and seniors Advanced Placement and standard courses. She has taught in Florida, Minnesota and Texas. In 2004 Senator Elliott left the classroom and began working for the College Board, focusing on expanding access to AP classes for students currently underrepresented: African-American, Latino, rural and low-income students.
Senator Elliott has been active with the Democratic Party at the local, state and national level, having served as first vice chairman of the Democratic Party of Arkansas, a member of the Democratic National Committee (DNC) and its Resolution Committee.
She is a member of Mosaic Church and enjoys reading, whitewater rafting, canoeing, traveling, walking/hiking, working out at the gym, listening to various types of music, dancing and seeking an overall balanced life. Senator Elliott has one son, Elliott Barnes of Little Rock.
Terri Hollingsworth was elected on November 6, 2018, to a four-year term as the Circuit and County Clerk of Pulaski County. She received the most votes of any candidate on the ballot in Pulaski County. Sworn in on January 1, 2019, Ms. Hollingsworth is the first African American woman elected to a Pulaski County-wide executive position.
She has worked in management positions in both the public and private sectors and nonprofit organizations. She has served on all levels of government and began her career working for the City of Little Rock as a city planner and later as the city's economic development administrator. Ms. Hollingsworth worked for Arkansas Secretary of State and was Director of the State Board of Election Commissioners.
She is a member of Delta Sigma Theta Sorority, Inc. and Links, Inc. and, is a board member of Audubon Arkansas. A graduate of Howard University in Washington D.C., Ms. Hollingsworth, earned a Master of Business Administration from the University of Arkansas at Little Rock. She and her son, Joshua Davis, 19, are natives of Little Rock and attend St. John Missionary Baptist Church.
Podcast: Play in new window | Download